Providing Solutions For Your Complex WordPress Issues 😎
We turn our client's ideas into full-stack, creative, and business-oriented WordPress solutions. We develop iOS apps and WordPress websites to create consumer-centric businesses.
24/7 Live WordPress Support
Manage your WordPress Website with OrixLab We're confident you'll like our WordPress technical support service.
Let us be your White-Label WordPress development partner so that you can focus on building your business.
You are part of our team! We work with you, not for you. We aim to ensure you can focus on your business whilst we give your website our full attention. With the time and care your site needs, you will soon find our WordPress support services and maintenance to be invaluable.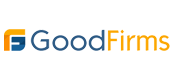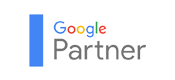 Businesses Prefer OrixLab
We sign strict non-disclosure agreements & IPR with our esteemed clients. However, some clients came forward to appreciate our hard work by providing video and textual testimonials for our work.
We have a very close partnership with OrixLab and Shameem. We loved their services. They gave me quality services, and I enjoyed working with them. They are good at website design, website development, and app development. I am looking forward to working more with them.
Shameem and OrixLab took the time to understand my goals, fears and preferences. His knowledge, development process and flexibility are what sold me. I didn't want a cookie-cutter approach, and he didn't offer me one. I recommended OrixLab for Web Development and WordPress solutions.